Dealing with the challenges of today requires someone to bring a different perspective and is willing to step out of their comfort zone to make a difference in the lives of the people they encounter.
Lydia's Nest "The Help Center" emerged out of a pursuit to inspire and support the community, and a desire for actions to speak louder than words. Established in 2015, we're a non-profit organization driven by compassion for others, bold actions, and a strong foundation of love for humanity. Contact us to learn more and get involved.
The Vision of Lydia's Bowels of Mercy Home is to be a Community Resource Center whose services ensure educational, physical, emotional, and social health and equality, for disadvantaged families by "Changing the world one person at a time."
Mission Statement:
Our mission is to provide the coordination of resources to educate, empower, and improve the health and wellness in the lives of the disadvantaged while strengthening families and communities in a culturally sensitive environment.
Dr. Barbara Black received her Honorary Doctorate of Divinity Degree in 2012 from Agape Bible College in Sanford, Fl. through The Ambassadors For Christ Ministry.
She is currently pursuing a Bachelor's Degree in Biblical Theology through the International School of Ministry in San Bernardino, CA.
---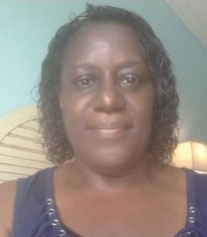 Judith Generett Rich, M.Ed. Judith retired from Georgetown County School District with 33 years of teaching experience in grades K-8. Judith received her Bachelor of Science Degree in Elementary Education from Francis Marion University in Florence, SC and her Master Of Education Degree from the University of South Carolina in Columbia, SC.